Incorporate in Nevada, our price is complete and,
INCLUDES State Filing Fees. "YES! Includes Nevada Filing Fee", and
INCLUDES Corporate or Company Seal and Book, and
INCLUDES Certificate or Articles of Incorporation or Organization, and
INCLUDES Company or Corporate Minutes, and
INCLUDES Corporate By Laws or LLC Regulations, and
INCLUDES Corporate or LLC Ownership Register, and
INCLUDES Banking Resolution, and
INCLUDES Membership or Stock Certificate, and
INCLUDES Preliminary Name Search, and

Yes, even
INCLUDES Attorney's Fee
(No Hidden Attorney Fees).
What's the secret to such great prices?





Additional payment information provided when placing your order.
Spiegel & Utrera, P.A. accepts any valid Credit Card, PayPal or Google Checkout. Unless you request otherwise, no charges charges are ever processed until we speak with you first.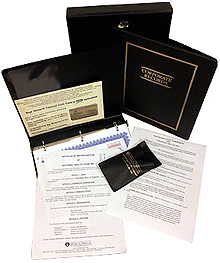 No Credit Card Required

Incorporate over the Phone
Toll Free: (888) 530 4500
At Spiegel & Utrera, P.A., we provide you information, guidance and counsel based on our many years of corporate legal experience. There are no hidden attorneys' fees. No Credit Card is required to incorporate in Nevada.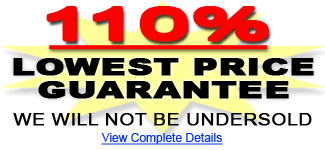 ++ Visit our SPECIAL OFFERS page to look at all the ways you can save exclusively through Spiegel & Utrera, P.A.
NO CREDIT CARD REQUIRED
INSTANT $50 DISCOUNT on REGISTERED AGENT SERVICE with Unlimited Legal and Strategic Business Advice


Incorporate with our firm today, and we will include our General Counsel Club & Registered Agent Service with an instant $50 discount! Simply place an order online and then select the Registered Agent Service from our list of additional services. This discount is also available to you if you select our General Counsel Club along with a Trademark, Copyright, Trade Dress, Trust, Will, or other services.

REMEMBER
We do more than just Registered Agent Service! Spiegel & Utrera, P.A. is a fully licensed law firm that delivers professional legal services at extremely affordable prices. Spiegel & Utrera, P.A. is ready to assist you with making the right business and legal decisions for your business today and into the future. Incorporate online (no billing information required to place an order) or call our Las Vegas office at 888.534.4500 to start the incorporation process today.



SPEED OF SERVICE UPDATE


We now offer NEXT BUSINESS DAY Nevada Corporations and 3 BUSINESS DAY LLC's. Spiegel & Utrera, P.A. will expedite the registration of the Corporation or LLC and preparation of the Corporate or Company Records and the Corporate or Company Package will be ready on the next business day. For next business day formations, order must be placed by noon Las Vegas time. Next Business Day Corporations or LLC's will be ready the following business day for an additional $125. Three Business Day Corporations or LLC's will be ready on the 3d business day for an additional $75.

Why you might want to expedite your order?
Spiegel & Utrera, P.A. completes your paperwork the same day and your documents are immediately sent to the State of Nevada for filing. The State of Nevada files the documents received from us according to their own work flow schedule. This process varies depending on the time of year but generally takes 3 to 4 weeks. So if you need your Corporation or LLC sooner you may select one of our expedited services.