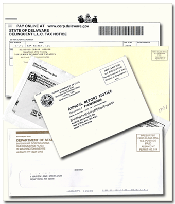 Official State Documents &
Court Correspondences
INVOICES / RENEWALS / KEEPING YOUR MEMBERSHIP CURRENT
Invoices are sent out one month prior to the expiration of your General Counsel Club and Registered Agent Service. If you have not received your invoice, please contact us via clubassist@amerilawyer.com to request an invoice or renew with our secure order form at, https://www.amerilawyer.com/paygc

By keeping your membership current, you will continue to receive important official state and court correspondences like: Annual State Filings, Biennial State Filings, Tax Notices, Court Notices, Summons, Subpoenas and more.

In addition to being your Registered Agent, General Counsel Club members also have access to toll free, 800 734-9900, unlimited legal (both personal and business) and strategic business advice. Call Today!

ANNUAL WORKSHEETS
As a member of Spiegel & Utrera, P.A.'s General Counsel Club and Registered Agent Service, one (of many) benefit is that we will prepare your entities Notice and Annual minutes when you submit your worksheet at, https://www.amerilawyer.com/worksheets.htm

NO LONGER DOING BUSINESS
The maintenance of your corporate records is very important. If you are no longer doing business, please take the necessary steps to dissolve your Corporation or LLC. By dissolving your corporation properly, you will no longer be responsible for annual fees and taxes for your corporation.