Where Should You Start?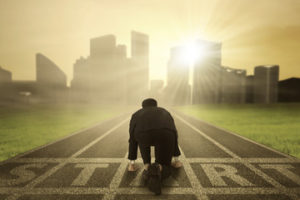 Before you purchase a business, you have to ask your self the following questions:
How do I find out what a business is worth?
How can the sellers client list benefit you?
Can I get a line of credit to help me with the business?
Lets explore some of these questions, and hopefully get you into your business with a great deal of confidence and a very large profit.  Spiegel & Utrera can help guide you with the purchase and Start Your Business Today.
How do I find out what the business is worth?
So, what is a business worth? That question is only answerable by you. A business should be work a year's profit. Can you operate that business and make that income? What are your abilities to either sell the yearly estimated profit or perhaps more? You would actually have to do some investigating to find out how the seller has been operating their business. Does the business come with a client list? Does the purchase include the equipment in the business? The equipment is a good asset, but it has to be usable What is it worth today?
How can the sellers client list benefit you?
If the seller has a client list, this can be valuable. The client list will enable you to reach out to each client ans assure them that their level of service will continue and get better.  This client list has many familiar users who can also spread the word about the new owner and help promote your business by word-of-mouth.
How can I get a line of credit toward the business?
Purchasing a business and registering it as yours can potentially open the floor for a business line of credit.  With a healthy client list, business model and hard work it should be easy enough to obtain the line of credit for your new business
ARE YOU READY TO START YOUR BUSINESS?
INCORPORATE TODAY AT WWW.AMERILAWYER.COM
Not Ready? Have More Questions?
If you are a member of Spiegel & Utrera, P.A.'s General Counsel Club and have business related questions, call (800) 734-9900 or ClubAssist@AmeriLawyer.com for assistance. Remember, as a member of the  General Counsel Club, you receive unlimited legal, business, credit and tax advice all year long.
Spiegel & Utrera, P.A. is a corporate law firm with its main offices located in Miami, Florida with offices throughout the United States. As a law firm, we do more than just help you form your business entity. We stand ready to help with the maintenance of your legal business entity! We will assist you with Incorporation Service, Trademarks, Copyrights, Estate Planning, Legal Counsel, Wills,Trusts, Agreements & Leases, Corporate & Company